Let us tell you about the amazing benefits of LED lighting for your Greenville home or business.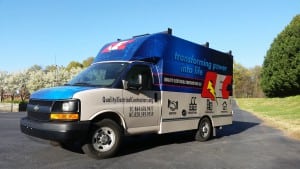 LED Lighting Solutions in Greenville – Performing upgrades to your home on a regular basis is the key to maintaining and increasing your home's value. One of the most popular ways to improve your home today is by making the switch to LED lighting. At Quality Electrical Contractors, we have many options for incorporating LED lighting solutions into your Greenville, South Carolina home or business that will save you money and make your property more comfortable.
LED lighting operates using far less energy than traditional lighting. You can experience a noticeable drop in electrical costs by making this switch. This is not just due to the energy-saving nature of these fixtures, but also because they do not put off the heat of traditional lighting, so your HVAC system does not have to work as hard in the summer. This saves on cooling costs and extends the life of your system.
The coolness of LED lighting also makes it nice for those lighting fixtures that you sit close to. It can become uncomfortably warm when you have the old type of lighting. In addition, you can also experience less eye strain with LED lighting solutions, making it ideal for home offices and for those comfortable reading spots around your home.
Advantages of LED Lighting Solutions You'll Love for Your Home
When it comes to lighting your home, you might go to the hardware store and realize that there are more lighting options than ever. With so many ways to light your home, you might be wondering which of them is going to be the best choice for you and your needs. Here at Quality Electrical Contractors, we would like you to consider the many advantages that LED lighting solutions can afford you. Consider some of the following benefits of LED lighting:
Energy Efficient: When you have traditional bulbs, you run the risk of fires or damage because of the heat that is put off from them. However, LED lighting solutions mean that you get all the light without the heat, since their energy is used only for light. They last a long, long time, too which is great for longevity.
Long-lasting: LED bulbs and other LED lighting solutions are going to last much longer than your traditional incandescent bulbs. For some versions of LED lighting, you can run them for close to 25,000 hours before noticing a decrease in their lighting ability.
Work with Most All Fixtures: Whether you want it for your lamps, recessed lighting or other lighting features, LED lighting comes in all different styles and sizes. This makes it the perfect solution to all your lighting needs.
If you have questions about LED lights or other lighting questions, we here at Quality Electrical Contractors would love to help. Give us a call today to learn more.
Of course, there are times when you do want a bit of heat, and we are more than happy to offer you options for those areas that are still energy efficient. Just let us know if you want a heat lamp in the bathroom, for example, and we'll be glad to provide you with the best options to meet your needs.
We can also offer you LED lighting solutions for landscaping and outdoor living areas. With the energy efficiency of LED lighting, you can make your property safer at night and transform its nighttime curb appeal. If you have any questions about LED lighting, don't hesitate to contact us.
---
At Quality Electrical Contractors, we offer LED lighting solutions in the Greater Greenville, South Carolina area and the upstate of South Carolina from the Anderson and Seneca/Clemson area through Easley, Piedmont, Pickens, Powdersville, Williamston, Taylors, Greer, Mauldin, Simpsonville, Fountain Inn, Woodruff, Travelers Rest, Spartanburg, Duncan, Lyman, etc., as well as the Asheville, North Carolina area.