We take the necessary measures to ensure that your property in Greenville is equipped with safe electrical wiring.
Did you know that having safe electrical wiring involves more than just properly connecting your appliances and lighting equipment? There are actually several important things that must be done to keep your home or business safe when your electricity is in use, like making sure your electrical circuits are grounded and that your electrical panel and fuse box have the capacity to handle your electrical output.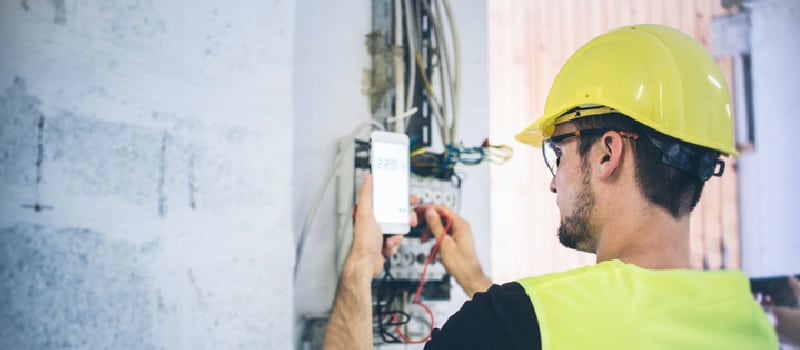 At Quality Electrical Contractors, we can take the hassles out of trying to determine whether your electrical wiring is in good shape in Greenville, South Carolina. Not only can we provide a full inspection of your property, but we can also take the necessary measures to ensure that your home or business is equipped with safe, secure electrical wiring that will provide years of function.
We offer a number of services to meet your needs, including new electrical wiring installation and repairs and upgrades to your current home or business wiring. We are also equipped to answer your questions about the type of lighting fixtures and appliances that will help you maximize your energy efficiency while providing you with lasting convenience all year long.
Electrical Wiring Jobs You Should Not Do Yourself
When you are looking forward to the start of a new project, you might be excited to work with a professional, or you might be thinking of broadening your horizons with some kind of do-it-yourself project. We here at Quality Electrical Contractors would love to help you be safe with your electrical wiring work. If you are thinking of working on some do-it-yourself jobs, we strongly caution you against doing the following electrical wiring jobs without our professional help:
Work on the electrical panel. Your electrical panel is the hub of all the electrical needs of your home. If you were to overload it unsafely, make a risky junction or make a mistake, it won't just affect your electrical panel, but the entire home.
Re-wiring your home. When you are re-wiring your home, you often run into electrical work that has been done in the past. This may or may not be up to code and may or may not be safe to work with. Only a properly qualified electrician can help you move forward with safety.
Any work that requires permits. Permits are required for both legal reasons and to ensure safety. They are needed for things like electrical wiring, installation of new wiring and even new electrical appliances or devices. Any alterations also need to be permitted.
If you have questions about electrical wiring or projects that need to be done around your home, we here at Quality Electrical Contractors would love to talk more with you. To learn more about our electrical wiring assistance or for an appointment, please give us a call today.
Since 1972, we have been assisting our customers by providing honest, reliable solutions for their electrical wiring needs, and our trained, skilled and knowledgeable team is ready to assist at your home or business in Greenville. If you have questions about your electrical wiring, or if you need to schedule an inspection or installation, contact us today to get started. We transform power into life!
---
At Quality Electrical Contractors, we offer electrical wiring services in the Greater Greenville, South Carolina area and the upstate of South Carolina from the Anderson and Seneca/Clemson area through Easley, Piedmont, Pickens, Powdersville, Williamston, Taylors, Greer, Mauldin, Simpsonville, Fountain Inn, Woodruff, Travelers Rest, Spartanburg, Duncan, Lyman, etc., as well as the Asheville, North Carolina area.
Similar Services We Offer: