Electrical problems in your Greenville home or office should be repaired right away.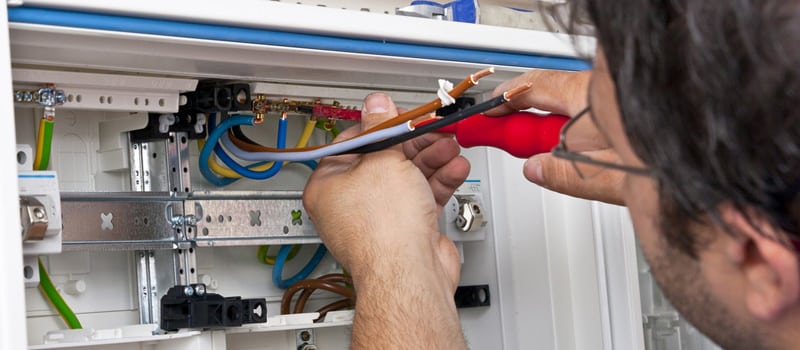 Electricity is such an important part of your everyday life. It can be so frustrating any time that electricity is out or not working correctly. Those are the moments when you realize just how frequently you turn on lights, use computers, and use electricity in a million other ways. Electricity is a wonderful convenience, but it is also incredibly powerful. Thankfully, that is mostly a good thing, but occasionally it is a major hazard. Don't try to make electrical changes or repairs on your own. Electrical work definitely needs to be left to a professional. We know the electrical codes to follow, the strategies to use, and the materials to install.
Electrical problems that you may have could include some of the following situations:
Flickering lights
A breaker tripping repeatedly
Finishing a basement or adding onto your home or office and needing new electrical throughout that new space
Outlets that don't work
Wiring that is not up to code
Unfortunately, there could be serious electrical problems in your home or office from a job that was done poorly in the past. At Quality Electrical Contractors, we pride ourselves on our training and our efficiency. We know the codes to follow and how to help you get the most out of the energy in your home or office. We are here to help you with all of the electrical problems you may run into, and we will make sure everything is functioning safely.
Electrical problems in your Greenville, South Carolina home or office should be repaired right away. Ignoring issues could lead to serious hazards, including damage to your home or office or injury to an individual.
---
At Quality Electrical Contractors, we can help solve electrical problems in the Greater Greenville, South Carolina area and the upstate of South Carolina from the Anderson and Seneca/Clemson area through Easley, Piedmont, Pickens, Powdersville, Williamston, Taylors, Greer, Mauldin, Simpsonville, Fountain Inn, Woodruff, Travelers Rest, Spartanburg, Duncan, Lyman, etc., as well as the Asheville, North Carolina area.