We can help when you require urgent electrical panel repair in Greenville.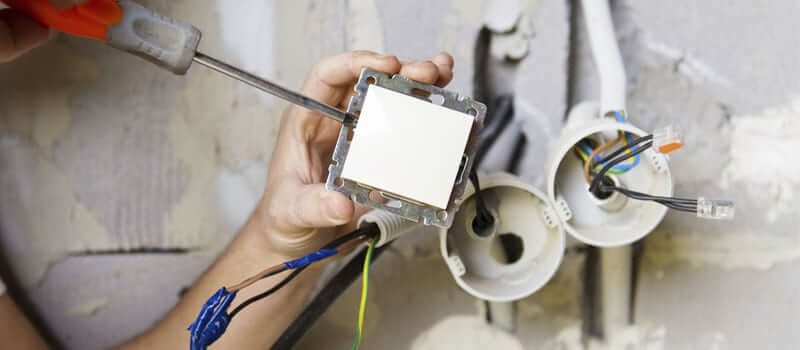 Your electrical panel can often be the best method of protection against electrical problems in your home, whether you have suffered a lighting strike or some other electrical short. However, an electrical panel that is in disrepair or set up improperly can cause a lot of problems and create a potential safety risk for your home in Greenville, South Carolina.
At Quality Electrical Contractors, we can help when you require electrical panel repair. Here are a few indicators that you should give us a call:
Tripping Breakers – It's normal for your breakers to trip when you have a power outage at your home. But if they are constantly tripping to cut off your power supply, even under normal usage, there could be a serious problem. It's important to call for electrical panel repair sooner rather than later.
Breaker Reset Problems – Have you reset your breakers after they have tripped, but they refuse to stay in the "On" position? This could be representative of some other underlying problem that requires electrical panel repair.
Electrical Fires – If you have had one or more electrical fires, then calling for electrical panel repair is urgent. You may find black marks on your walls, around your outlets and light switches, or smell smoke from an electrical fire. After making sure there is no active fire, calling us for assistance should be your next step.
At Quality Electrical Contractors, we take the safety of your home very seriously, and we are here to assist you if you suspect you need electrical panel repair for any reason. Contact us today to learn more about our services or to schedule an appointment.
---
At Quality Electrical Contractors, we offer electrical panel repair services in the Greater Greenville, South Carolina area and the upstate of South Carolina from the Anderson and Seneca/Clemson area through Easley, Piedmont, Pickens, Powdersville, Williamston, Taylors, Greer, Mauldin, Simpsonville, Fountain Inn, Woodruff, Travelers Rest, Spartanburg, Duncan, Lyman, etc., as well as the Asheville, North Carolina area.