Let us give you peace of mind that your Greenville home is safe with a wiring inspection to alert you to any potential hazards.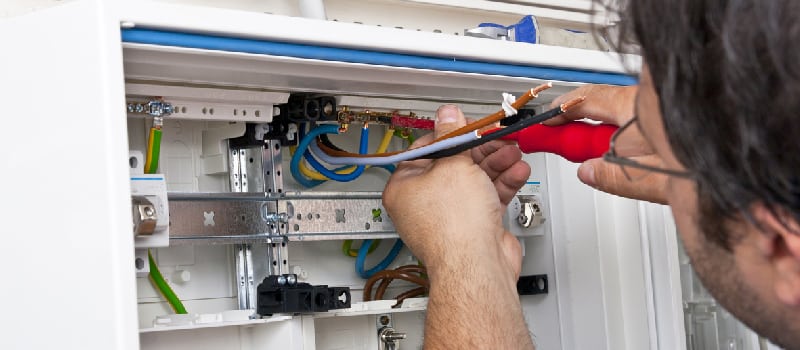 Lights dimming or flickering? Circuit breakers constantly tripping? Own an older home in the Greenville, South Carolina area? These are all situations in which it is wise to call us at Quality Electrical Contractors to schedule a wiring inspection. Contrary to popular belief, a home's wiring does not last indefinitely and it can become damaged even though it seems safe and secure within the walls. For peace of mind, any home can benefit from a wiring inspection, but the older the home is, the more vital it becomes.
One reason why a wiring inspection is helpful is that today's family is more dependent on electronics than just a few years ago, and most homes were not built in anticipation of these additional power demands. Even today, the codes have not kept up with the reality of our "plugged in society" so even a home that is fairly new could need wiring upgrades.
It is also important to consider a wiring inspection if you are getting started with a renovation, such as putting in a home office, media room, added room, basement conversion or high-tech appliances. It is likely that your home's current circuits will not be able to handle the additional load safely, so new circuits must be added, which may or may not involve an upgrade to the main electrical panel.
Our wiring inspection services involve checking the circuits to be sure there isn't any damaged wiring that is arcing, testing to be sure no circuits are being overtaxed, and an inspection of the electrical panel to be certain there isn't any deterioration or damage. Should we find any issues, you will be given our recommendations to resolve the problem, whether that involves an electrical repair, rewiring, or installation of a new electrical panel.
---
At Quality Electrical Contractors, we offer wiring inspection services in the Greater Greenville, South Carolina area and the upstate of South Carolina from the Anderson and Seneca/Clemson area through Easley, Piedmont, Pickens, Powdersville, Williamston, Taylors, Greer, Mauldin, Simpsonville, Fountain Inn, Woodruff, Travelers Rest, Spartanburg, Duncan, Lyman, etc., as well as the Asheville, North Carolina area.