Let us perform your electrical panel inspection in Mauldin for exceptional, reliable results.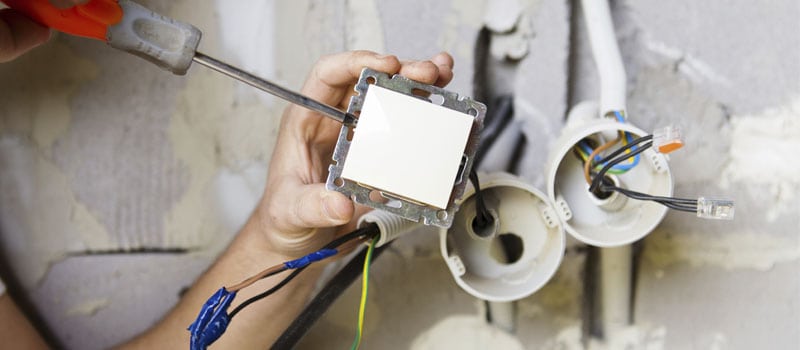 Just like your brain controls the functions of your body, your home's electrical panel controls the operations of your home's electrical system. For this reason, if something goes wrong with your electrical panel, other components of your home's system may have a hard time functioning or working altogether. When you suspect something's wrong with your electrical system, contact us at Quality Electrical Contractors to perform an electrical panel inspection.
During an electrical panel inspection, our highly trained electricians check for worn or broken connections and test each connection to ensure power is being transmitted correctly and efficiently to each part of your home. If we notice something has gone wrong, we will make repair recommendations and provide you with a plan of action for ensuring the reliability of your electrical panel.
You can rely on us to provide great service every time you turn to us for help in Mauldin, South Carolina because we've been around since 1972. Over the years, we've worked hard to develop a positive reputation in the area, and it shows every time we work on a new electrical job. Let us do your electrical panel inspection, and you won't be disappointed by the experience.
If you have any questions about your home's electrical system or electrical panel, feel free to contact us at Quality Electrical Contractors. As your electrician, we are always more than happy to help, and we look forward to hearing from you!
---
At Quality Electrical Contractors, we offer electrical panel inspection services in the Greater Greenville, South Carolina area and the upstate of South Carolina from the Anderson and Seneca/Clemson area through Easley, Piedmont, Pickens, Powdersville, Williamston, Taylors, Greer, Mauldin, Simpsonville, Fountain Inn, Woodruff, Travelers Rest, Spartanburg, Duncan, Lyman, etc., as well as the Asheville, North Carolina area.