Enhance the safety and beauty of your property with outdoor pathway lighting.
If you have any landscaping around your property, you likely have some kind of pathway that allows you to navigate through it. Even if you keep your landscaping minimal, you probably have a pathway leading to your door, garage, or parking area so you and your guests can avoid walking through the lawn. In either case, you probably don't exclusively use the pathways around your home or business during the daylight hours, which makes having good outdoor lighting essential for navigating in the dark. At Quality Electrical Contractors, we can help you illuminate your walkways and keep them safe and visible with our outdoor pathway lighting solutions.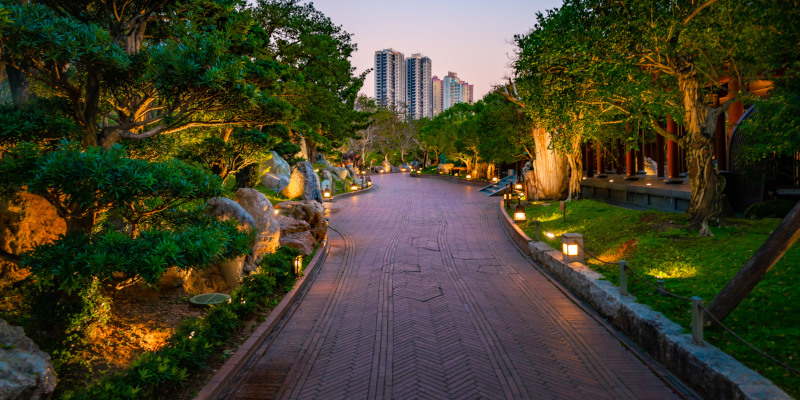 Our skilled team of licensed electricians can help you find the perfect outdoor pathway lighting to suit your needs and style preferences. Once you've found a lighting option you love, we'll take care of the installation, ensuring that everything is wired in correctly and that you have proper illumination for your pathway. We can also handle any future maintenance that you may need, affording you peace of mind that you can always turn to someone who knows your outdoor pathway lighting system and how to fix any issues with it.
We've been providing residential and commercial electrician services for over 50 years, and we'll treat you with the same level of care and respect whether you're a first-time customer or a returning patron. As a second-generation business, we have extensive knowledge that can only be gained through years of hard work and dedication to our craft, and we want to help you get the dependable and attractive outdoor pathway lighting you need for your Greer, South Carolina property.
Contact us today to learn more or schedule an estimate with one of our friendly and knowledgeable technicians.