You can count on us for all your facility lighting maintenance needs.
At Quality Electrical Contractors, we understand how important maintaining the lighting in your Greer, South Carolina facility is. Your customers, guests, and other visitors expect things to be well-lit and look inviting when they come into your facilities, which means that investing in regular facility lighting maintenance is essential. Whether you own a commercial building, such as a retail store or restaurant, or a community hub, like a church or country club, we've got the skills and experience you need to keep your lights in great condition.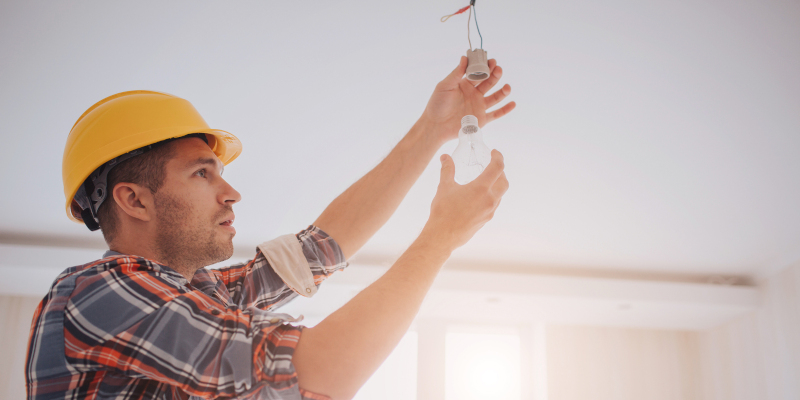 Facility lighting maintenance has many facets, and our team is ready to help you with all of them. From changing hard-to-reach bulbs and ensuring there is adequate emergency lighting to performing regular inspections or updating your system with energy-efficient solutions, you can count on our knowledgeable technicians to get the job done right.
We've been family owned and operated for over 50 years, and we prioritize our customers' experience to ensure that you feel confident coming back to us whenever you need facility lighting maintenance or any other electrical services. Our team is also familiar with all the legal lighting requirements for different kinds of facilities, so we can help you ensure you comply with them. We'll take the time to answer all your questions, and we can even perform any required repairs, replacements, or installations you may need.
Don't let poorly maintained lighting cast a negative shadow over your facility. To learn more about our facility lighting maintenance services or inquire about scheduling an estimate, contact our office today.
---
At Quality Electrical Contractors, we offer facility lighting maintenance services in the Greater Greenville, South Carolina area and the upstate of South Carolina from the Anderson and Seneca/Clemson area through Easley, Piedmont, Pickens, Powdersville, Williamston, Taylors, Greer, Mauldin, Simpsonville, Fountain Inn, Woodruff, Travelers Rest, Spartanburg, Duncan, Lyman, etc., as well as the Asheville, North Carolina area.