If you enjoy spending time outdoors on your deck, then having adequate deck lighting is essential to getting the most out of your deck. Many homes have decks installed on the property, but without adequate lighting, you likely aren't getting much use out of your deck. Picture this: you're outside in the evening, enjoying the sunset and cool breeze while sipping a beverage and reading. As the light dims, you are no longer able to read, plus the darkness is unwelcoming and drives you back inside. Instead, if you have deck lighting installed, you can simply turn on some additional lighting and continue to enjoy your evening, surrounded by some cozy lights. Deck lighting also enables you to host outdoor BBQs or parties with friends, making entertaining a breeze. When you're able to utilize your backyard, you have more space to make parties enjoyable for your guests.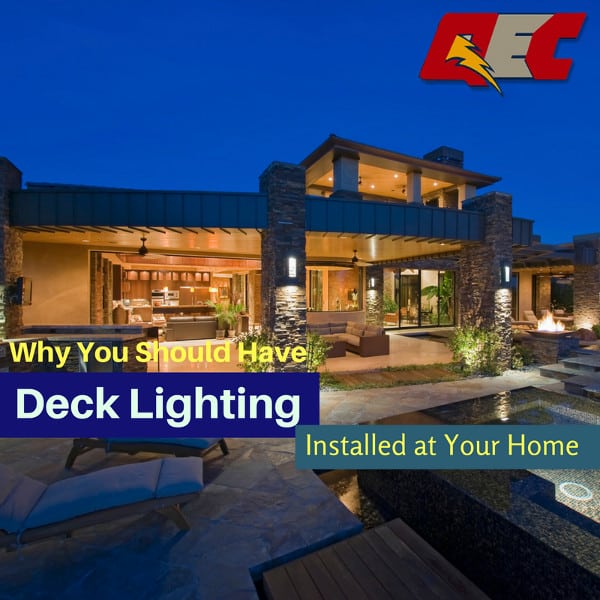 Maximizing the ability to use outdoor space on your property can also significantly increase the value of your home. If you ever need to sell, you can boast a beautiful backyard property than increases the livable space on the property, making your home desirable to buyers.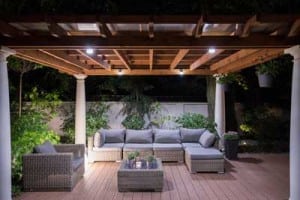 At Quality Electrical Contractors, we can recommend ideas for deck lighting if you're not quite sure how you want to illuminate your deck. Our years of experience and expertise have given us a good eye for what makes a deck stand out and have lighting for the perfect setting. We can handle your installation job from start to finish, and we know you'll love the results. Call us to talk about your deck lighting job today.