Outdoor lighting adds an extra level of appeal and beauty to any yard. If you're thinking of adding some new outdoor lighting to your yard this fall, there are a few reasons why you should consider going with flood lights as opposed to other types of lighting.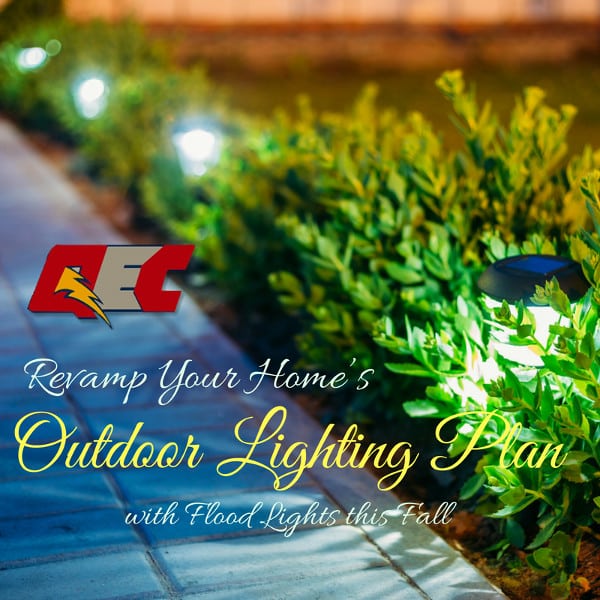 First, it's a good idea to define exactly what a flood light is. Flood lights provide bright lighting that is necessary at night, and they are used to light up construction sites, stadiums, and landscaping. Since flood lights provide such a high level of light, they are a perfect fit for your front yard, your backyard, and anywhere else in your outdoor living space that could use a little extra light.
We want you to remember that the trick to any successful outdoor lighting plan is to use varying types of light. For this reason, you aren't going to want to put flood lighting everywhere. Instead, we recommend putting it in key places that could use a significant amount of light throughout your outdoor living space. For example, flood lighting works well along walkways to ensure safety, near driveways for greater visibility, and around back patios, so you are able to see what you're doing as you entertain at night. You're also going to want to consider installing flood lighting with motion sensors that can detect when someone is around for greater security and energy efficiency.
If you're ready to incorporate flood lighting into your outdoor lighting plan, our team at Quality Electrical Contractors is here to help! Contact us today for more information.