We offer a wide range of commercial electrical services to keep your business in great shape.
At Quality Electrical Contractors, we know you care about your business, and we want to help you make your facility the best it can be. If the electrical system in your commercial property is acting up in any way or it could use an upgrade, don't hesitate to reach out to us to find out how we can help.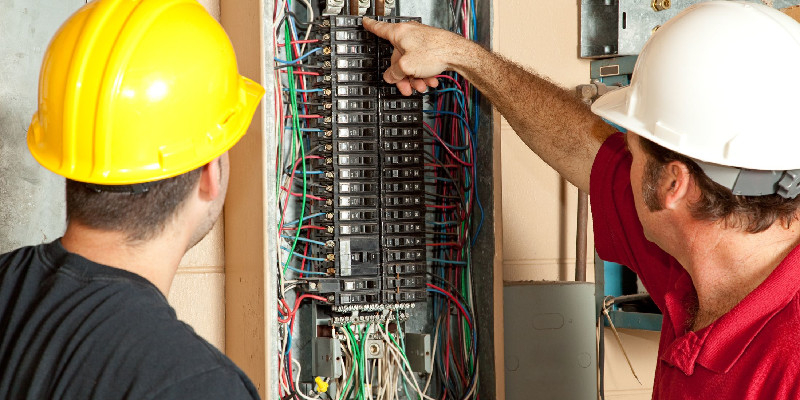 We have extensive experience in the electrical business, and we offer both residential and commercial electrical services. You can count on us to provide the effective repair, maintenance, and installation services you need.
As we mentioned above, we offer a comprehensive range of commercial electrical services to help you keep your facility in good working order. If your lights are flickering or you have noticed a smell of burning plastic in your building, call us right away to get the prompt, effective repair services you need.
However, you don't have to wait until your system malfunctions to call us. You can also use our help to install new wiring, lighting schemes, or other appliances to upgrade your workplace. Whatever project you have in mind, our team is here to help you achieve it—simply contact us to find out more about how to get started.
Our team is proud to serve the Greer, South Carolina area, and we want to help you do what's best for your business. If you are looking for experts you can trust to provide the effective, reliable commercial electrical services you need, just give us a call.
---
At Quality Electrical Contractors, we offer commercial electrical services in the Greater Greenville, South Carolina area and the upstate of South Carolina from the Anderson and Seneca/Clemson area through Easley, Piedmont, Pickens, Powdersville, Williamston, Taylors, Greer, Mauldin, Simpsonville, Fountain Inn, Woodruff, Travelers Rest, Spartanburg, Duncan, Lyman, etc., as well as the Asheville, North Carolina area.