Since 1972, we have provided the Greenville, SC area with exceptional residential and commercial electrical services.
Established in 1972, at Quality Electrical Contractors, we're the Greenville, South Carolina area's electrical company of choice for both homes and businesses. Professional, reliable, and honest, we're here to make your home or business a safe place to live or work with our exceptional electrical services.
Several decades ago when Bob Alexander, our founder, got things started, we set out to establish great, lifelong relationships with our valued customers. We're proud to say that we did that, and we continue to serve second and third-generation home and business owners with the same great service we've always been known for. Even if you're not sure why a switch in your home isn't turning on or if you have some major commercial rewiring work that needs to be done to ensure your building is up to code, we guarantee we can meet your exact needs without any problem.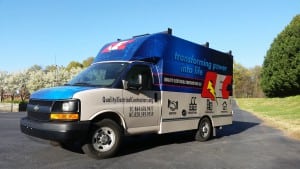 Today, we operate under a strong team of managers, operational staff, and highly skilled technicians. We make sure all of our employees are on the same page so we continue to perpetuate the united front and reputation we worked so hard to establish back in 1972.
As a small family business, we're transforming power into life here in South Carolina, and we want you to experience the great service we have to offer the next time you run into an electrical problem. Contact us at Quality Electrical Contractors if you have any questions or if you'd like to schedule a time for service.